HERE'S WHERE I WOULD GO TODAY
8th Annual Pacific Coast Sportfishing Show February 17,18,19 OC Fair & Event Center
Join us for our 8th annual Pacific Coast Sportfishing Show February 17,18,19 OC Fair & Event Center….more info at www.sportfishingfestival.com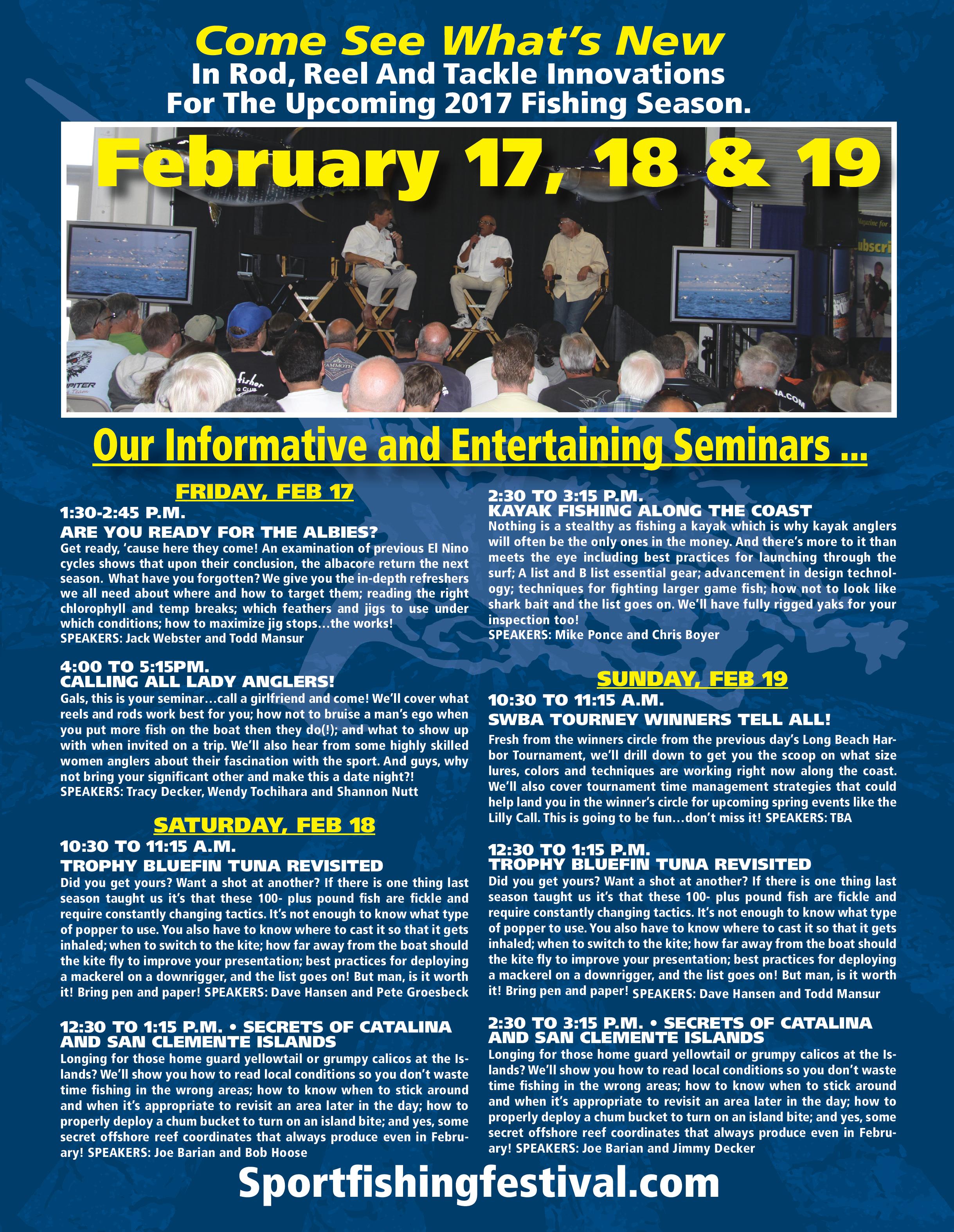 May 16, 2017 Leave a Comment
There's been a huge volume of smaller grade yellowtail caught just below the border. While guys are searching for the big bluefin, and coming across kelps loaded with yellows, and limiting out. It's been a wide open bite the last few days. They're eating everything from fin-bait to the iron. This is definitely a good sign of what's to come!
Error, group does not exist! Check your syntax! (ID: 5)
November 9, 2016 Leave a Comment
Guys are getting limits of big legal lobsters on the front side of Catalina, especially in deeper water- 150 to 200 feet close to structure. One of the tricks to having a successful trip is having a lot of weight. Try securing a flat 5lb weight to the bottom of your Promar hoop net. This will help get it down faster. The extra weight will also prevent the current from moving it or carrying it away. Make sure you always have an extra 50 feet of rope with you than the depth your hooping at (Promar has these at your local tackle stores).. it might be the difference of not losing your gear. The best bait to use is oily fish- sardine, mackerel, salmon heads & tuna heads are great examples. To secure your bait, I suggest using- Scotty Bait Cages or Promar Crab/Lobster Bait Cages and they're seal proof. These items can make or break your trip if a seals get a hold of them! Remember… the first crawl can be one of your best sets, so get your traps out early, just before dark!