HERE'S WHERE I WOULD GO TODAY
8th Annual Pacific Coast Sportfishing Show February 17,18,19 OC Fair & Event Center
Join us for our 8th annual Pacific Coast Sportfishing Show February 17,18,19 OC Fair & Event Center….more info at www.sportfishingfestival.com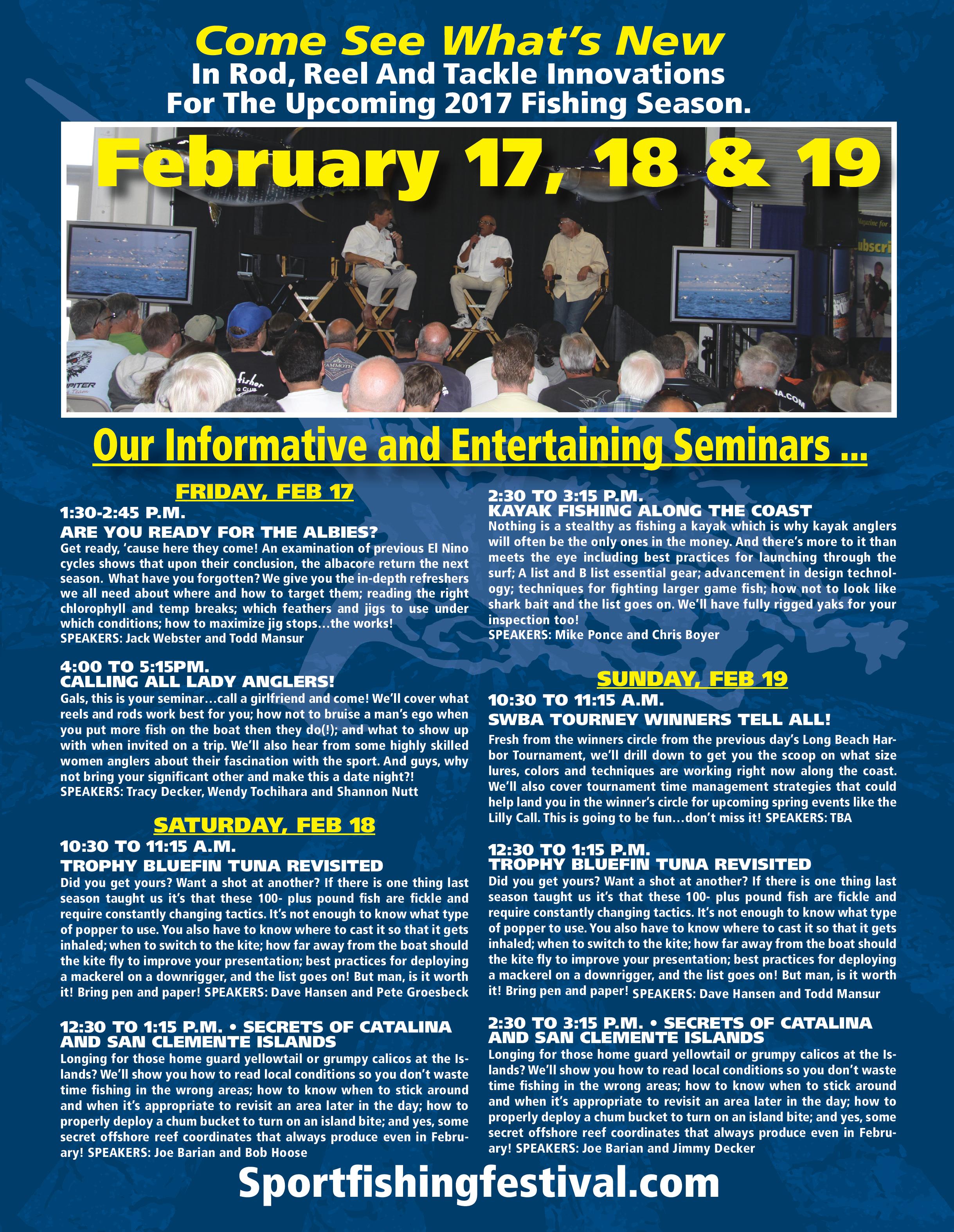 June 12, 2017 Leave a Comment
The reports over the weekend from guys with the most success on bigger grade bluefin were on the kite & yummer flyer.. also the popper was working well. The best action has been around the 302 with a nice volume of fish over the 100 to 200 mark. It's important to pay close attention to the slack tides. This is when you have your best shot at the bigger grade of fish, especially when they're up foaming! Keep sending us your reports and good luck.
Error, group does not exist! Check your syntax! (ID: 5)
June 8, 2017 Leave a Comment
There has been a lot of cuda action this week with some big logs pushing over ten pounds! Most of the action has been on the surface iron- Salas 7x and Tady 45! Keep yours eyes peeled for bird schools and keep watching your meter. Good luck out there, and keep posting those reports!